HSA Home Warranty - A Risk Management Tool | 1 ECE
Thursday, November 10, 2022 (10:00 AM - 11:15 AM) (AKST)
Description
Join one of our Affiliate Business Partners, HSA Home Warranty for A Risk Management Tool class. This is a 1 hour ECE, Course #17477.
A home is one of the largest investments a person will ever make, so it's important to protect it. An H.S.A. home warranty, will do just that. A home warranty is a service contract that will help protect your customers budget against the cost of covered repairs or replacements to the major components of home systems and appliances, that fail due to normal wear and tear.
With an H.S.A. home warranty, a home gets valuable coverage for mechanical systems and appliances; however, not all services and failures are covered. HSA wants to help you understand the coverage and the value in having an HSA home warranty.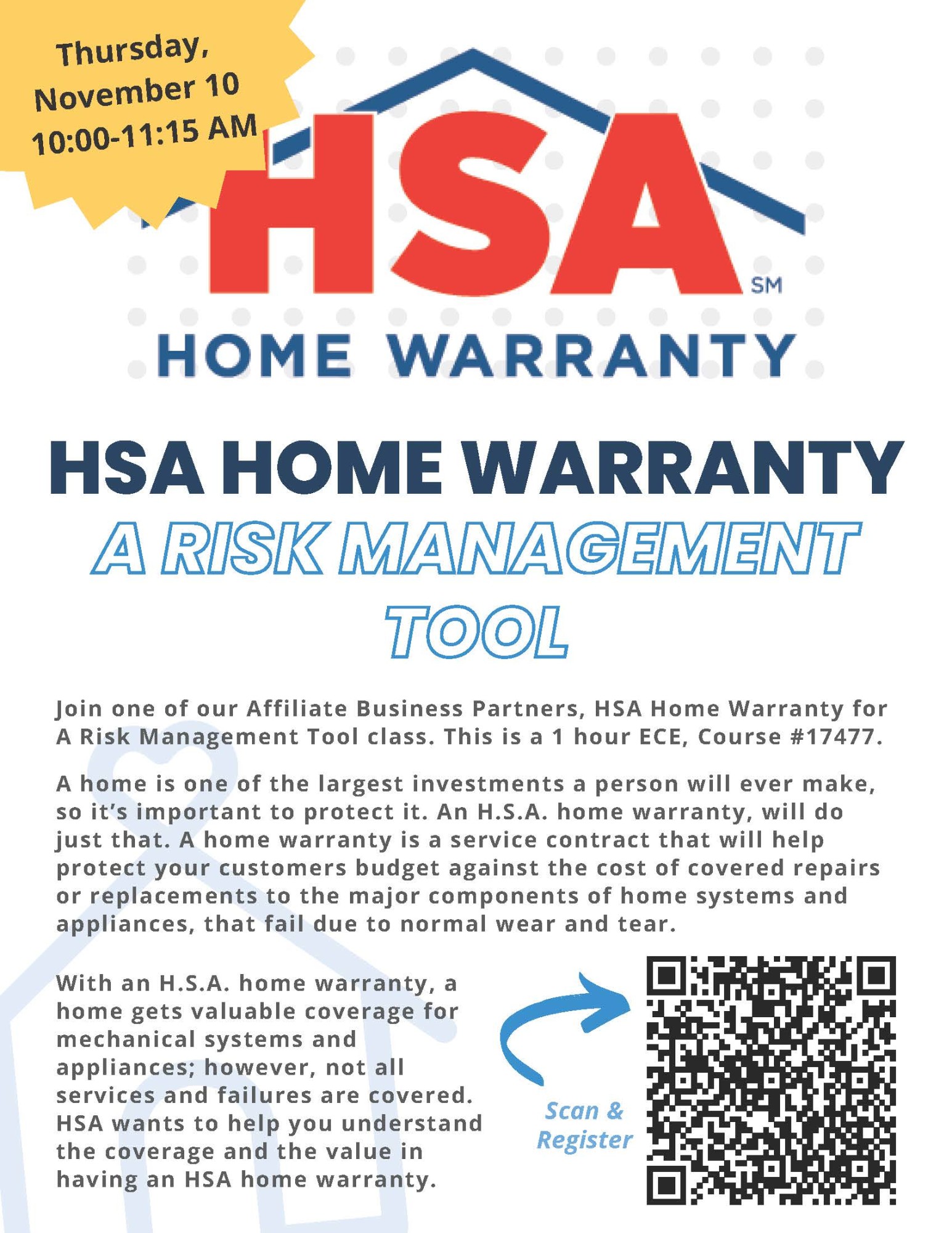 Sponsors
Instructor/Presenter
Virtual Classroom

Thursday, November 10, 2022 (10:00 AM - 11:15 AM) (AKST)